MHKo
This is an official website of Michal H. Kolář - a theoretical biophysicist based in Prague, Czech Republic. Welcome!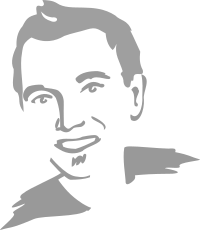 I meant to keep this site serious and research-oriented, but I might be diverging occasionally. My expertise ranges from high-level quantum chemistry to large-scale simulations of biomolecules. Please visit my research page to learn more about my work.
I like traveling by train and dislike tomatoes. I share my flat with four beloved ladies - one wife and three daughters. I'm enthusiastic about science but somewhat tend to downshifting. Every summer, I spent two wonderful weeks co-organizing Běstvina summer school for gifted teenagers.
Experience
since 2018

since 2018

2016-2017

2014-2015

2014-2016

2007-2014

2013/06

2012/04

2012/03

2010/09

2009/09