Polar flattening in JCTC
published 2015-08-10
Isolated atoms are spheres. One can view them as soft balls which attract each other on long distances and repel each other on short distance. In molecules, however, the shape of atoms is distorted. In fact, it is somewhat difficult to distinguish particular atoms in molecules. The most visible distortion is a flattening of the sphere in the elongation of the covalent bond.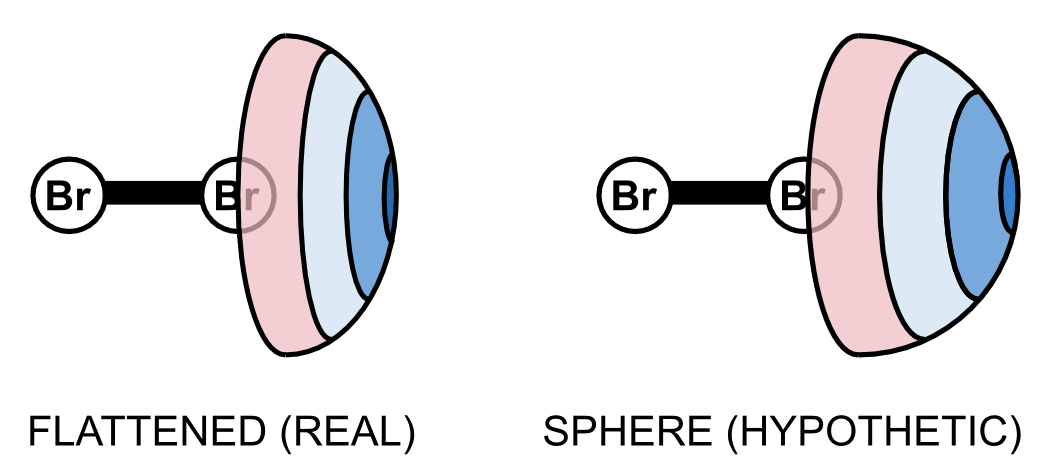 Information embargo (un)broken
published 2015-07-21
As soon as our article was accepted for publication in Plos ONE last week (by the way, my first article in an open access journal), I found out that I'm not allowed to share my positive mood. Or more precisely not my positive mood but the science. The company reserved jus primaenoctis with our article, so sorry guys, I can't share any details about what we've done. Just make sure I'm really happy.
Science Fair
published 2015-05-26
I spent one week in Prague as a committee member in the Open Science Project. My task was to evaluate scientific posters of high-school and university students. They worked for one year in a scientific group in a university or a research institute of their choice.
"Science is observation and experiment followed by appeal to theory and a return to experiment."
Richard F. W. Bader
published 2015-09-26